Transform your outdoor space into a private oasis with our top-of-the-line outdoor shower enclosures. Designed to blend seamlessly with your landscape, our enclosures offer both functionality and aesthetic appeal. Crafted from durable materials that withstand the elements, these outdoor showers provide a refreshing escape just steps away from your home. Ideal for rinsing off after a swim or a day in the garden, our installations promise privacy and convenience.
Choose from a variety of styles and finishes to match your outdoor décor. Experience the perfect blend of luxury and nature with our expertly installed outdoor shower enclosures.
These aren't just functional additions to your outdoor space; they're a lifestyle upgrade that combines privacy, convenience, and a touch of luxury.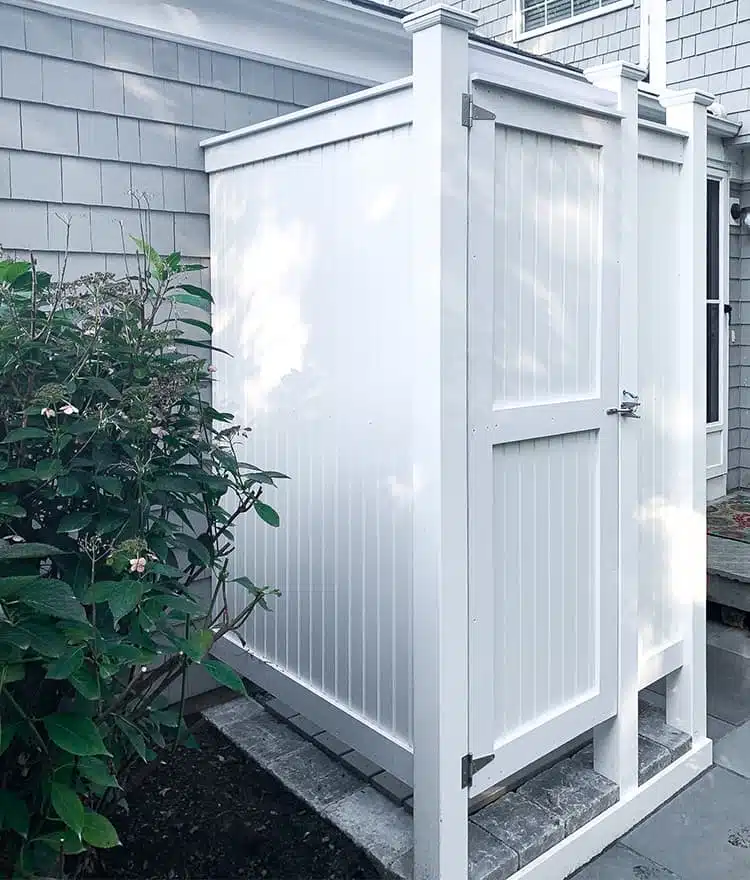 Why Choose Our Outdoor Shower Enclosures?
Quality Materials
Our outdoor shower enclosures are made from top-quality materials designed to withstand the elements. Whether you prefer the natural look of wood or the modern appeal of metal and glass, we have options that not only look good but also last long.
Expert Installation
Our team of skilled professionals ensures that your outdoor shower is installed to meet all safety and quality standards. We handle everything from the initial design to the final touches, ensuring you're completely satisfied with your new outdoor feature.
Convenience & Privacy with Aesthetic Appeal
An outdoor shower is perfect for rinsing off after a swim in the pool, a workout, or even a day of gardening. It's a convenient feature that enhances your outdoor living experience.
An outdoor shower enclosure can be a stunning visual element that complements your existing landscape design. It's not just functional; it's also a design feature that adds value to your property.
Ready to upgrade your outdoor space with a stylish and functional shower enclosure? Contact us today for a free consultation and quote.