If your lawn needs refurbishing, seeding could have you waiting months before you see the benefits of your labor. Sod installation is the quick, long-term solution for your tedious wait! After we install sod, your lawn will be a lush green oasis instantly, just like magic. Contact us today if you have any additional questions or want to learn more about sod installation.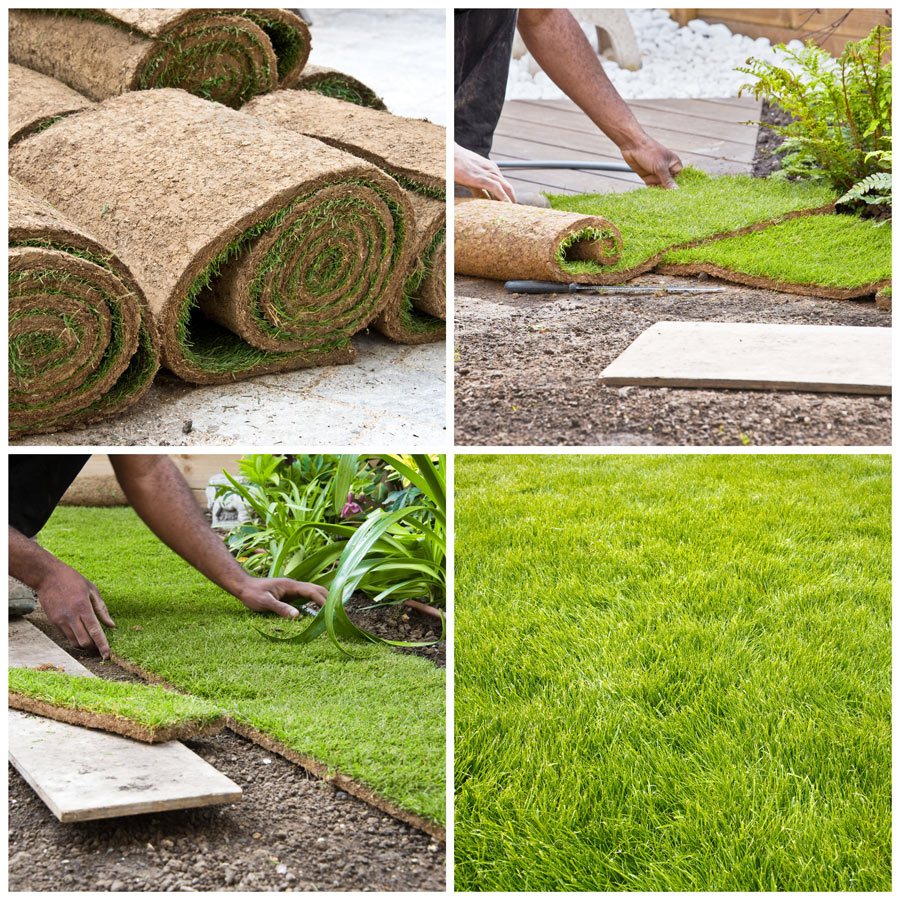 Sod, blankets of pre-grown grass, come in thick healthy sheets that are precisely laid throughout the prepared area to achieve instant gratification. We also recommend irrigation installation be incorporated with laying sod since the under-lying soil will already be disturbed and ready for planting, making it the perfect time for installation as to not destroy sections of your lawn in the future. Irrigation is also extremely beneficial for the early development of sod, as healthy watering helps insure all planted sod strips not only survive, but thrive. We can help you choose the perfect species of grass for your yard conditions, and offer fast delivery and installment. It is very important that the site location is properly graded and level for proper drainage and optimal growth, and we ensure it is done right, the first time.
Properly laid sod, once established, is very resistant to weeds, diseases, and pest infections. Here in the northeast, laying sod in the spring can help avoid the pitfalls of weed sprouting that can often outcompete new grass development that time of year.